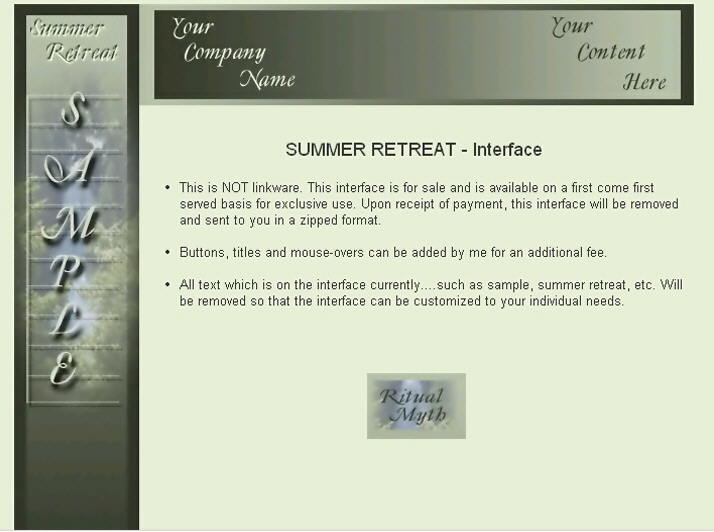 If you are interested in the purchase of this interface contact me. Prices are subject to change without notice.

This interface exists as 2 seperate images, but has been saved here as one image.

NO part of this page may be copied and unauthorized usage is strickly prohibited.





Main | Journal | Mission | Linkware Sets | Visions | Services | For Sale - Graphics | Awards | Resources | Links | Contact

Copyright ©1999-2008 by Ritual Myth. All rights reserved.